Picking up money does not warm the hearts of the people, giving a pennant to express gratitude.
---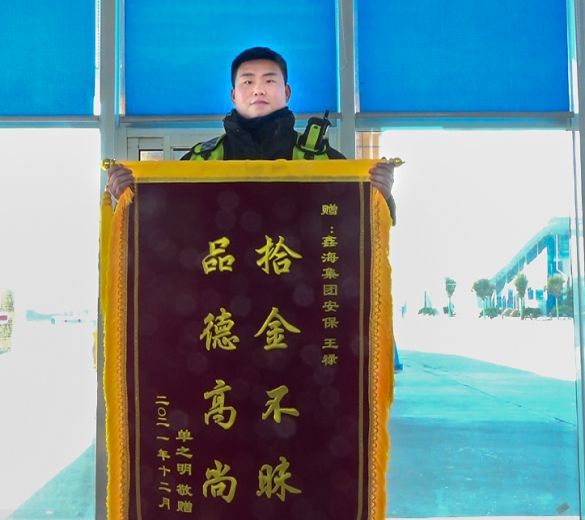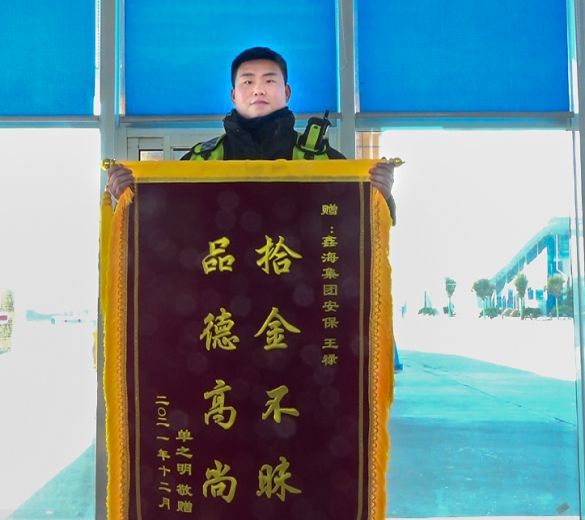 ---
Recently, Wang Lu, an employee of the security department, picked up the cart driver's storage bag during his duty and looked for the owner at the first time. The owner was very moved when he got the storage bag and presented a pennant to thank Wang Lu for picking up the money.
At present, the company is constantly deepening the working concept of "management service". As an employee of the company's external window, every word and deed represents the corporate image. Wang Lu uses his own practical actions to practice the corporate values of "virtue and integrity". Established a good external image to customers, the construction of integrity Xinhai requires the active efforts of every Xinhai person.
---