Based On Ethics, Both Ethics And Talents, Exert Their Talents, And Make The Best Of Their Talents.
2023-01-31
Xinhai Planning Department
Job Description:
---
(1) Under 40 years of age;

(2) certificate requirements: with the Ministry of labor and social security issued by the welding special operation certificate or similar qualification certificate;
(3) professional seniority requirements: engaged in the professional work of not less than 5 years;
(4) Skill level requirements:
* Skilled operation of all kinds of welding and cutting equipment;
* Simple work with the ability to independently blanking;
Welfare benefits: five insurances and one fund shall be paid, and the clothing, food, housing and transportation of employees shall be provided by the group. Staff accommodation: the staff apartment is equipped with air conditioning, hot water bath, independent toilet, TV and WIFI; Dining: four dishes and one soup per meal; Staff to and from work: shuttle bus; Shift mode: the production workshop implements the "four shifts and three shifts" working system;
Group Address: Middle Section of South Shugang Road, Huanghua Port, Bohai New District, Cangzhou City;
Human Resources Department Tel: 0317-5606579, 5768582; WeChat: 15532743777 Interested parties please send their resumes to Hebei Xinhai Holding E-mail: hebeixinhaihuagong@163.com.

Hebei Xinhai Holding Co., Ltd.
Office: +86-317-5607008
E-mail: xinhaigroup@hbxhhgjt.com
Address: Middle Section of South Shugang Road, Huanghua Port, Bohai New District, Cangzhou City, Hebei Province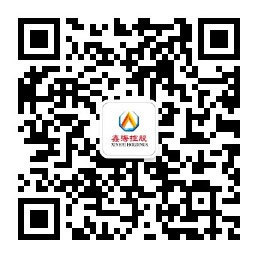 Official WeChat