Based On Ethics, Both Ethics And Talents, Exert Their Talents, And Make The Best Of Their Talents.
2020-05-23
Xinhai Planning Department
Job Description:
---
1. recruitment positions:
(1) Several oil refining technicians with salary of 5k-8k:
(2) Sex is not limited, under 30 years of age;
(3) Male full-time college degree or above, female full-time second degree or above, petrochemical, chemical engineering and technology, oil and gas storage and transportation, thermal power, mechatronics, applied chemistry, chemical analysis and inspection, fine chemicals, Environmental engineering, communication engineering, mechanical design and manufacturing and automation, electrical engineering and automation, process equipment and control engineering, measurement and control technology and instruments, etc, other professional interested can apply;
2. benefits: five insurances (except contract workers) are paid, and the group provides clothing, food, housing and transportation for employees. Staff accommodation: the staff dormitory is equipped with central air conditioning, hot water bath and independent toilet. Dining: four dishes and one soup per meal; Staff to and from work: shuttle bus; Shift mode: implement the "four shifts and three shifts" working system.
3. Group Address: Middle Section of South Shugang Road, Huanghua Port, Bohai New District, Cangzhou City.
4. Human Resources Department Tel: 0317-5606579; Interested parties please send your resume to Xinhai Group's email address: hebeixinhaihuagong@163.com, or submit your resume directly to the planning department;

Hebei Xinhai Holding Co., Ltd.
Office: +86-317-5607008
E-mail: xinhaigroup@hbxhhgjt.com
Address: Middle Section of South Shugang Road, Huanghua Port, Bohai New District, Cangzhou City, Hebei Province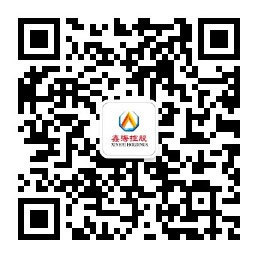 Official WeChat