Based On Ethics, Both Ethics And Talents, Exert Their Talents, And Make The Best Of Their Talents.
2020-04-03
From the media production specialist
Xinhai Planning Department
Job Description:
---
According to the current production and operation needs of the group, the following positions are currently being recruited for the society:
1. since the media production specialist:
1. Age requirement: under 35 years old;
Gender requirements: male;
3. Education requirements: full-time college degree or above, journalism, radio and television journalism, communication, broadcasting and other related majors, with radio and television director, photography and video related work experience is preferred;
4. Job Requirements: Have certain news writing skills, be familiar with PR, AI, PS and other related video, image post-editing and production software, and be able to skillfully use cameras, video recorders, aerial cameras and other related shooting equipment;
5. Other requirements: have hard-working, dedicated work spirit, good health, no infectious diseases, and good professional ethics;
2. salary: 5K-8K;
3. benefits: five insurances and one fund shall be paid, and the group shall provide employees' clothing, food, accommodation and transportation. Staff accommodation: the staff dormitory is equipped with air conditioning, hot water bath, independent toilet, WIFI and TV; Dining: four dishes and one soup per meal; Staff commute: shuttle bus (Cangzhou, Huanghua, Nandagang, Zoje, Haibao);
Address of 4. Group: Middle Section of South Shugang Road, Huanghua Port, Bohai New District, Cangzhou City;
Contact information of 5. consultation: 0317-5606579, 5768582 (Human Resources Department);
6. registration method: interested parties please send your resume to Xinhai group email: hebeixinhaihuagong@163.com, or submit your resume directly to the human resources department.

Hebei Xinhai Holding Co., Ltd.
Office: +86-317-5607008
E-mail: xinhaigroup@hbxhhgjt.com
Address: Middle Section of South Shugang Road, Huanghua Port, Bohai New District, Cangzhou City, Hebei Province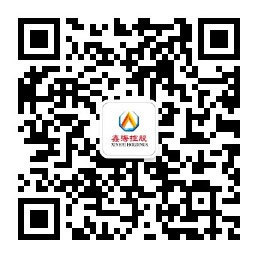 Official WeChat