Xinhai Holding Group organized to listen and watch the grand meeting celebrating the 100 anniversary of the Communist Party of China
---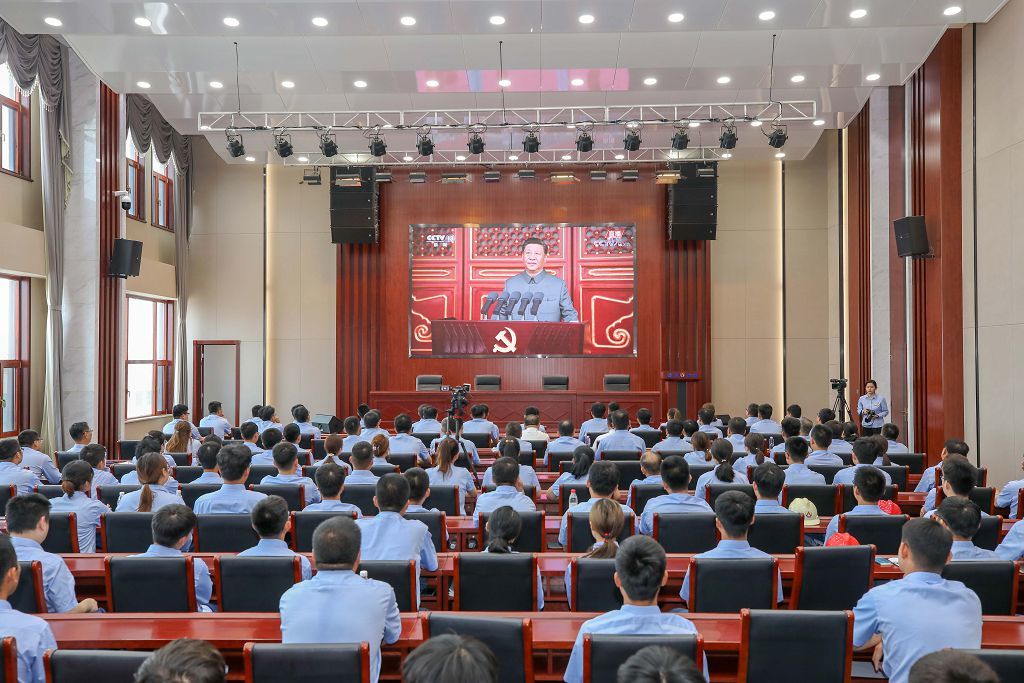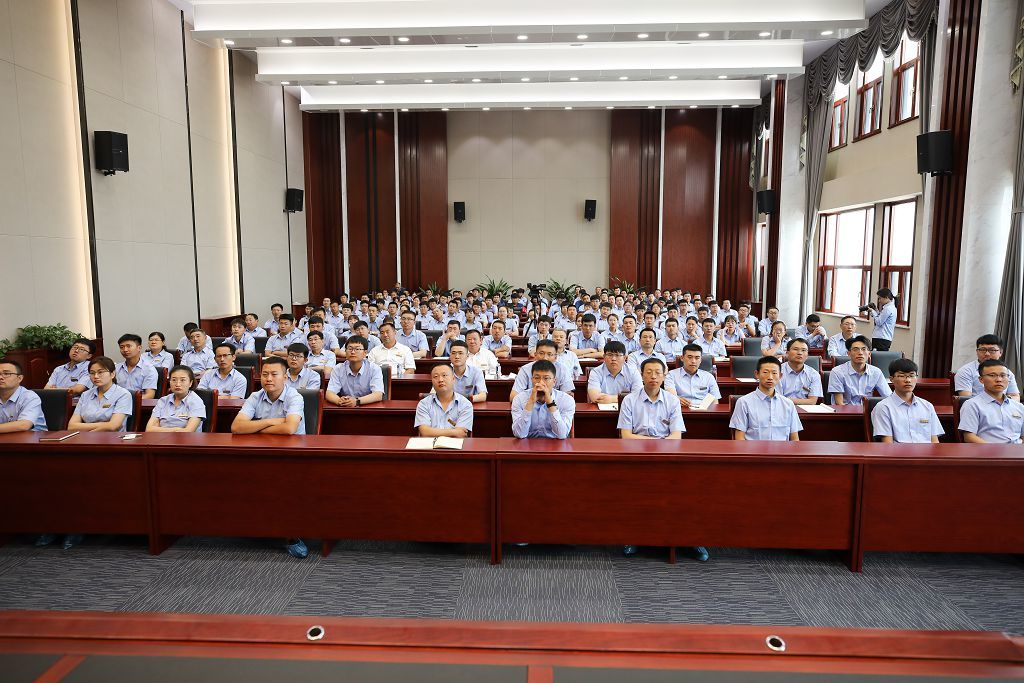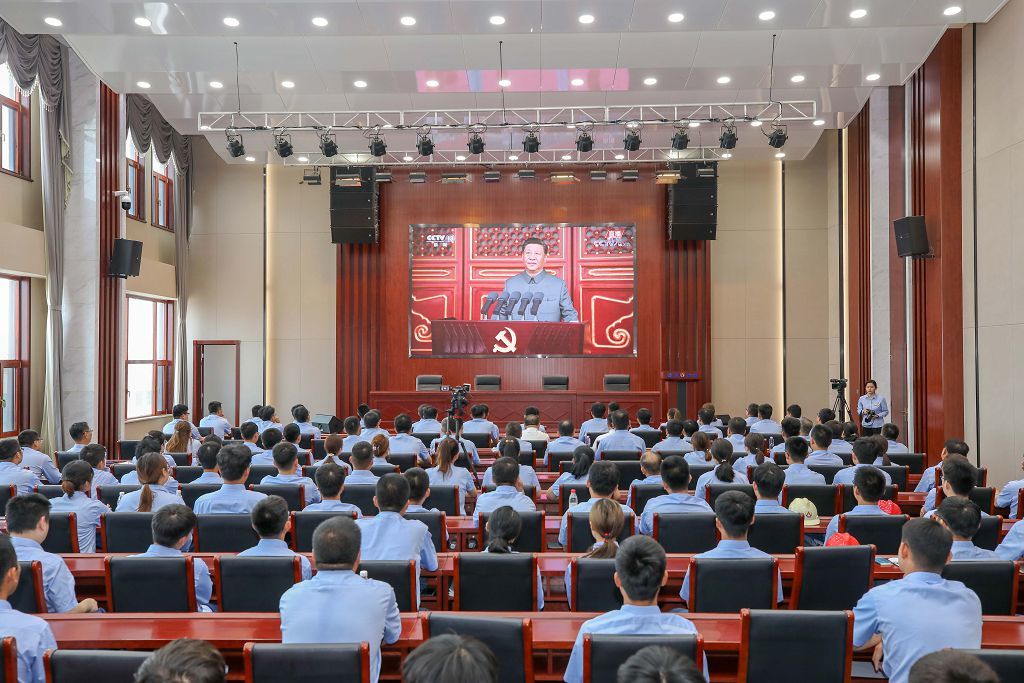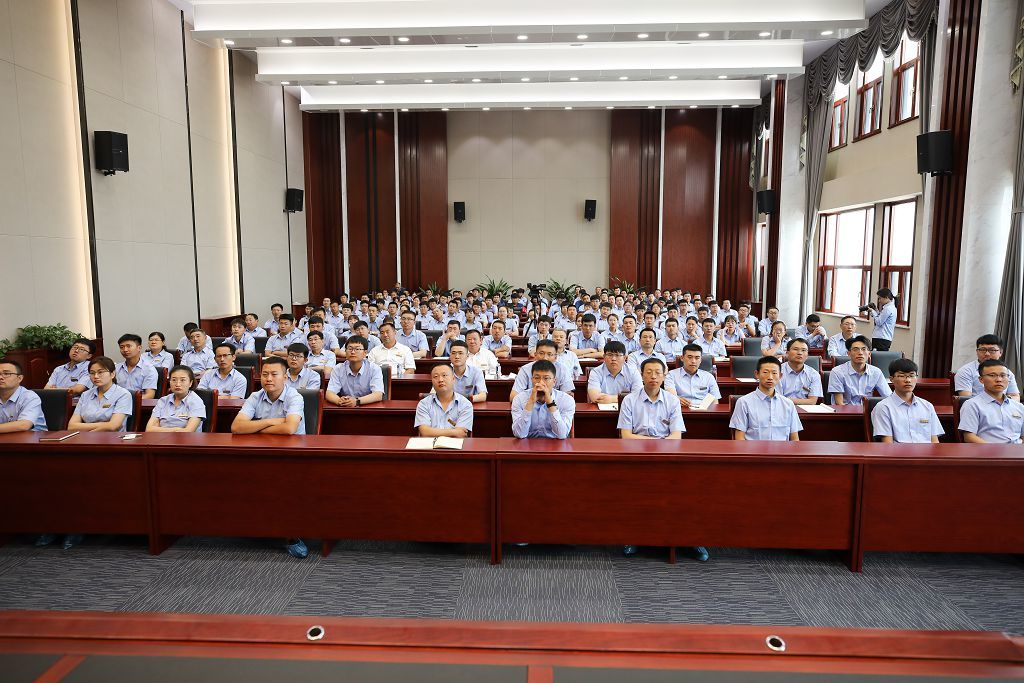 ---
On the morning of July 1, a meeting to celebrate the 100 anniversary of the founding of the Communist Party of China was solemnly held in Tiananmen Square, Beijing. Xi Jinping, general secretary of the CPC Central Committee, state president, and chairman of the Central military Commission, delivered an important speech. Xinhai Holding Group organized Party members, cadres and employees to listen to the live broadcast of the celebration conference in the multimedia conference room of the marketing center. Chairman Zhan Guohai, President Liu Fulu and other company leaders listened and watched together.
Watch, everyone attentively, listen carefully. "We have achieved the first centenary goal and built a well-off society in an all-round way on the land of China." "The Chinese nation has ushered in a great leap from standing up, getting rich to becoming strong, realizing the great rejuvenation of the Chinese nation, and entering an irreversible historical process!" Xi Jinping's solemn declaration on behalf of the party and the people is impassioned and inspiring. Everyone feels the spirit of General Secretary Xi Jinping's speech, and is very excited for the great achievements made by the party in leading the people of the country to fight bloody battles and strive for strength in the past 100 years, and feel proud of the great country that has realized the rejuvenation of the Chinese nation and stands in the forest of the world. I was baptized by a soul-touching thought and received an unforgettable party spirit education.
It is precisely a hundred years of glam that sails and starts a new journey. General Secretary Xi Jinping's important speech aroused strong repercussions, and Xinhai cadres and employees were inspired and confident. Everyone said that they feel extremely happy and proud to witness this great historical moment together. In the future work, we should consciously inherit the red gene, continue the spiritual blood of the Communists, integrate personal ideals and youth struggle into the cause of the party and enterprises, shoulder the historical burden, strengthen ideals and beliefs, live up to the times, live up to the youth, and live up to the ardent expectations of the party and enterprises, think in one place, work hard in one place, gather majestic forces, and make unremitting efforts for the company to realize the strategic vision of "synchronizing the world, leading China, and building an intelligent and green tourism petrochemical enterprise.
---