Cao Ziyu, Chairman and Secretary of the Party Committee of Hebei Port Group, visited Hebei Xinhai Holding Group
---
【Summary】On September 23, Cao Ziyu, Chairman and Secretary of the Party Committee of Hebei Port Group, visited Hebei Xinhai Holding Group. Chairman Zhan Guohai, President Liu Fulu, Vice Presidents Zhang Zhanjing and Lu Liyong, Chief Engineer Hu Jingang, Chief Financial Officer Teng Yongsheng, and Deputy General Manager Liu Yujun gave a warm reception.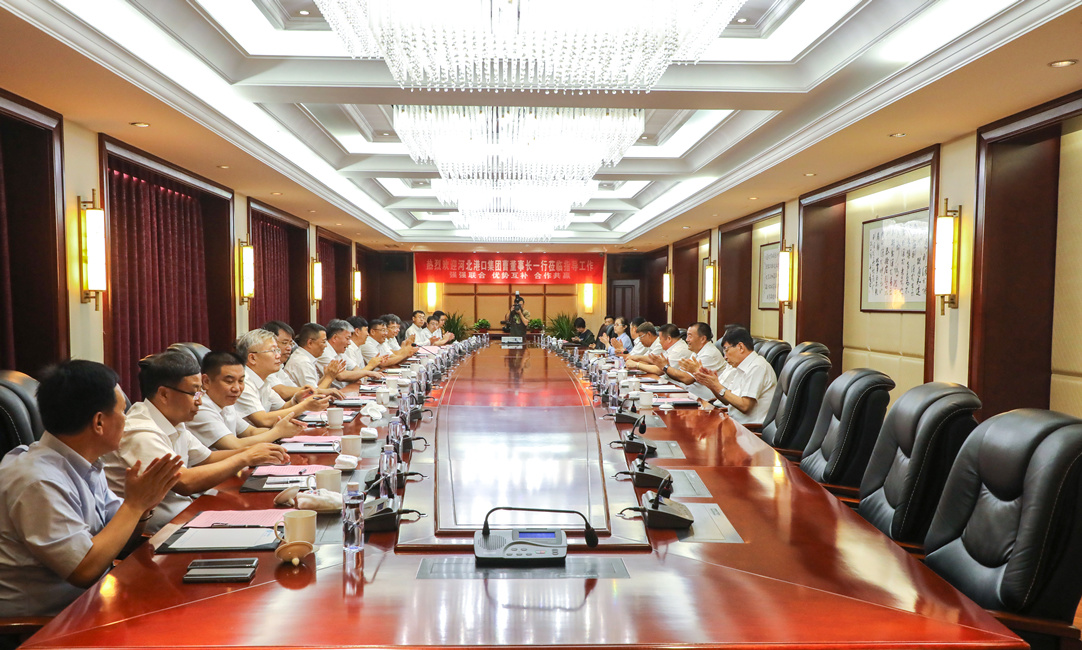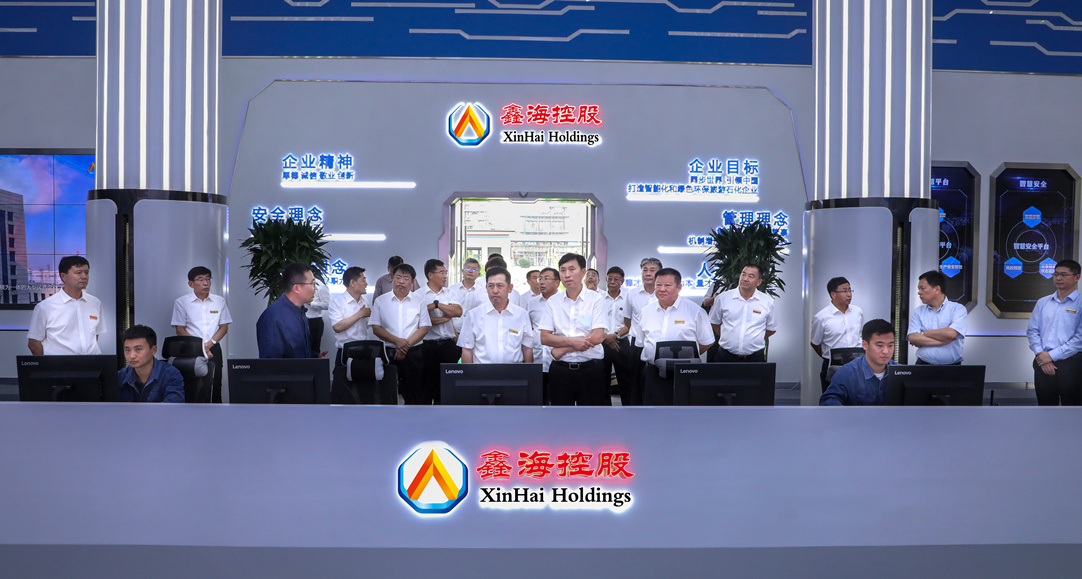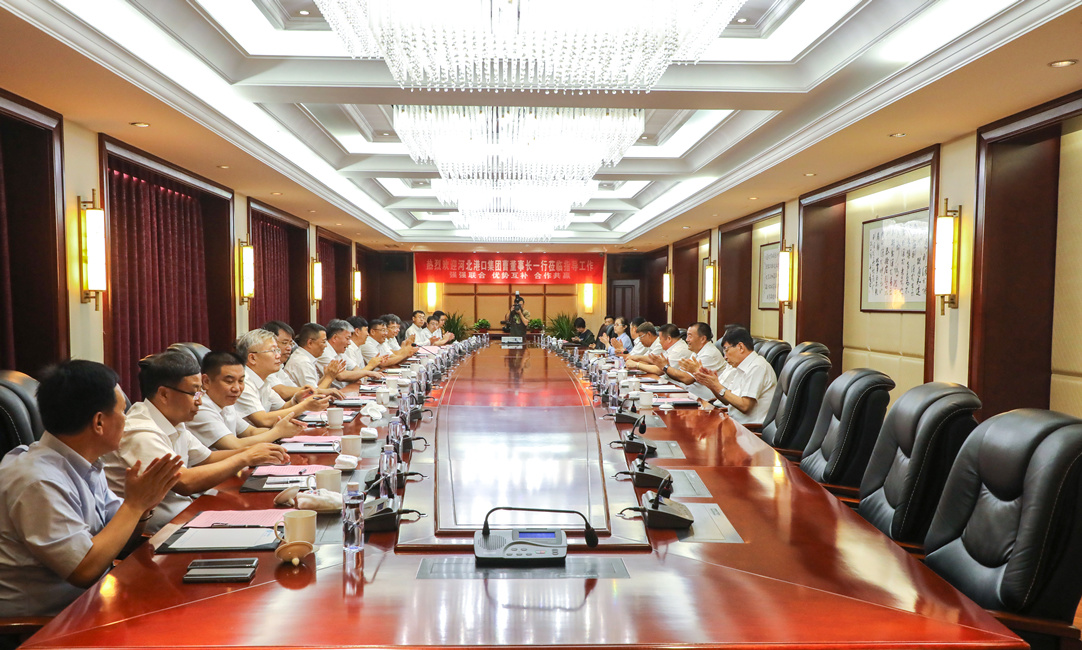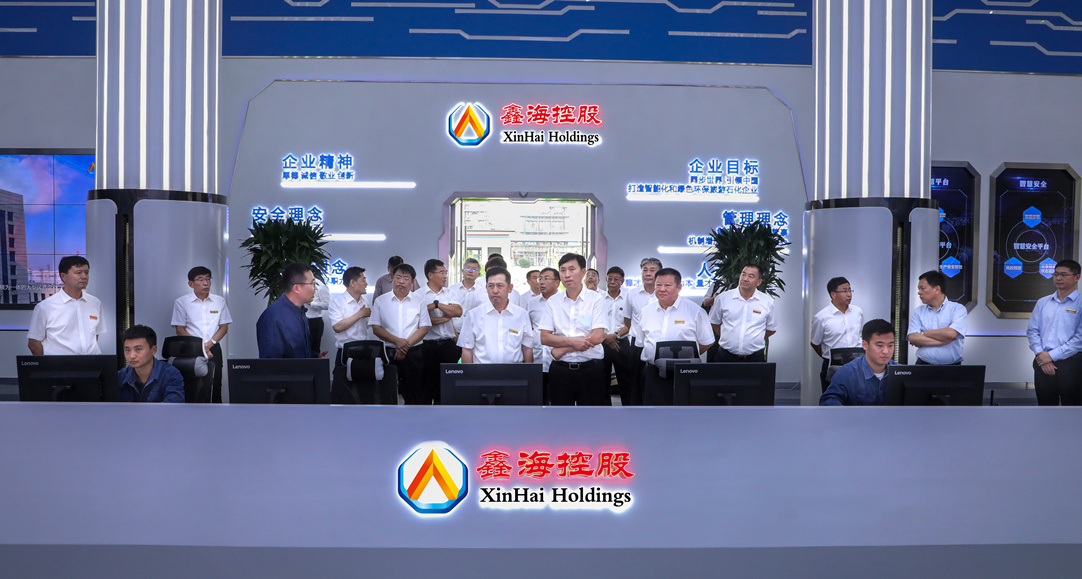 ---
9MonthOn the 23rd, Cao Ziyu, chairman and secretary of the party committee of Hebei Port Group, and a group of 12 people including the strategic development department, production business department, Qingang Company, logistics company, and dry port company visited Hebei Xinhai Holding Group. Chairman Zhan Guohai, President Liu Fulu, Vice President Zhang Zhanjing, Lu Liyong, Chief Engineer Hu Jingang, Chief Financial Officer Teng Yongsheng and Deputy General Manager Liu Yujun warmly received them.
Chairman Cao Ziyu and his party first listened to the development of the group in front of the sand table in the science and technology exhibition hall of Xinhai Holding Group.CourseIn the central control hall, I learned in detail about the production and operation of the group's high quality fuel quality upgrade project. I stopped in front of the group's honor wall and spoke highly of Xinhai holding group's development achievements. after visiting the quality inspection center, I came to the intelligent center to be put into use by the group. chairman Cao ziyu nodded and praised the scientific, intelligent, professional and integrated production and safety management methods, after that, the two sides happily came to the conference room on the third floor of the office building for in-depth communication and specific consultations on cooperation matters. The symposium was chaired by President Liu Fulu.
At the symposium, Chairman Cao Ziyu introduced the development history, main achievements, scientific research, production status and future development plans of Hebei Port Group, and discussed the construction of Huanghua Port Terminal, pipeline logistics, trade scale increase, cooperation methods, and profit The model and taxation, bigger and stronger aspects put forward constructive opinions.At the same time,To XinhaiHe expressed his appreciation for the rapid and high-quality development and high-level construction of the holding group. He said that the advanced intelligent production and safety supervision system of Xinhai holding group is worth learning and learning from. He hoped that the two sides would further strengthen contact and communication, carry out cooperation and exchange, and seek common development.
Chairman Zhan Guohai and President Liu Fulu cordially welcomed Chairman Cao Ziyu's visit and introduced Xinhai Holding Group's safety, production and operation, industrial chain, supply chain, value chain development and strategic planning. He said that in recent years, Xinhai Holding Group has always been at the forefront of industry development"Trade Chemical Science and Technology" as the core engine, actively planning projects for the comprehensive utilization of new chemical materials,Chain extension, chain supplement, strong, The company has great potential for development, and said that Xinhai Holding Group attaches great importance to the strategic cooperation with Hebei Port Group, and is willing to use this inspection, communication, and discussion as an opportunity to deepen cooperation,Strong combination,Complementary advantages, win-win cooperation.
---