Hebei Xinhai Holdings Launching Spring Festival Sympathy Activities
---
【Summary】As the Spring Festival is approaching in 2020, Hebei Xinhai Holdings will launch a Spring Festival condolence activity on January 18. Sun Ruihong, deputy general manager of Xinhai Group, and Liu Jianwen, director of the planning department, will bring the chairman's entrustment and care.
---
2020The Spring Festival is approaching,HebeiXinhai Holdings in January18launch a spring festival condolence activity on Sunday,Sun Ruihong, Deputy General Manager of Xinhai Group, Liu Jianwen, Minister of Planning DepartmentWith the chairman's entrustment and care, condolences27 householdsStaff family, to the staff family sent holiday greetings and blessings.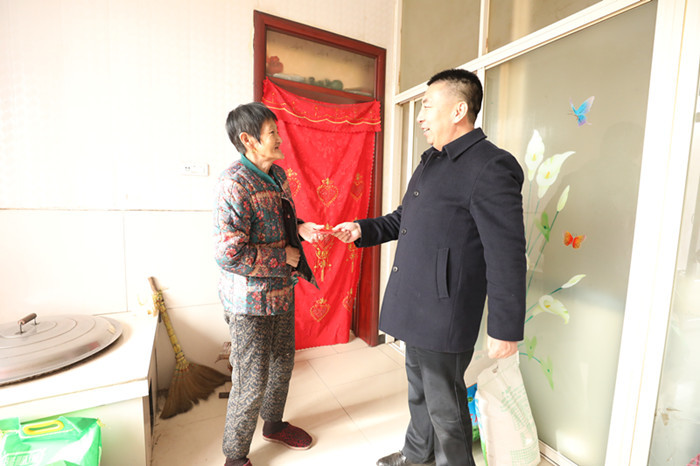 Every time he went to an employee's home, sun always enthusiastically asked the employee's family members about their living conditions and told them.HeWe must take good care of our health and give 1000 yuan of consolation money, rice flour oil and other consolation items to the employees' families. After receiving the consolation products, the family members of the employees said that in the future, they must let their children work well in their posts, fulfill their duties, and live up to the expectations of the leaders and the training of the enterprise.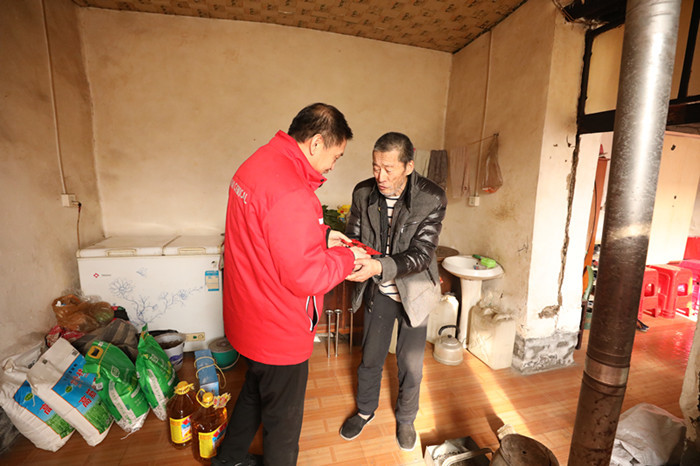 Warm words and concerned greetings make the families of employees feel warm, shorten the distance between the enterprise and employees, and enhance the cohesion of the company.
Over the years, Xinhai Holdings has been adhering to the corporate philosophy of "virtue, integrity, dedication, and innovation", caring about the work and life of employees, actively doing practical and good deeds for employees, cultivating a harmonious Xinhai culture, and building a harmonious Xinhai team.
---