原油油价大跌,地炼进入"价格倒挂"煎熬期
---
【Summary】从8月开始一路上涨的国际油价,10月底开始止涨转跌。 11月23日晚间,WTI 1月原油期货下跌7.1%至50.42美元;布伦特1月原油期货下跌6.07%,跌破每桶60美元大关,收报58.8美元。两者价格已分别较10月初创下的近四年高点下跌34%和31.9%。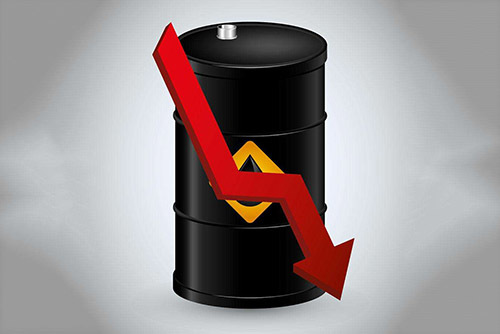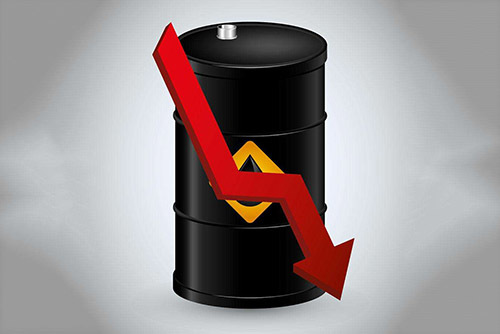 ---
International oil prices, which began to rise all the way from August, began to stop rising and falling at the end of October.
On the evening of November 23, WTI January crude oil futures fell 7.1 percent to $50.42; Brent January crude oil futures fell 6.07 percent, falling below the $60 per barrel mark to close at $58.8. Prices have fallen 34 per cent and 31.9 per cent, respectively, from near four-year highs set in early October.
The continued low oil price has led to a strong bearish sentiment in the market, which has a significant inhibitory effect on the domestic refined oil market and directly affects the production and operation of the local refinery. According to the interface news reporter, Shandong many refining began to stop production to reduce the volume.
According to Longzhong Petrochemical Network, the recent decline in product prices has led to poor profits in refineries, and refineries under Shandong Hengrunde Group, Shangeng Holdings (Group) and Keyu Energy Company have begun to work normally and decompress for a short period of time.
Xu Wenwen, a refined oil analyst at Longzhong Information, told Interface News that there was almost no delay between the price of refined oil in Shandong and international crude oil, and the sharp rise and fall in crude oil prices would be reflected in refinery prices on the same day.
Xu Wenwen said that the decline in crude oil prices and the decline in refining costs have created room for a decline in refined oil prices, which has also led to an increase in the wait-and-see mentality in the midstream and downstream markets, a decrease in market trading, cautious end-purchasing customers and a decrease in middleman orders.
In the long run, the decline in crude oil prices is conducive to the production and operation of refining enterprises. However, it often takes 1-1.5 months from procurement to actual production and use, and the benefits of low oil prices cannot be released immediately. The production of high-priced crude oil purchased more than a month ago is inverted with the price of refined oil sold at low prices, which is easy to cause losses.
This is also a period of suffering that refiners must go through as oil prices fall from high to low. Ground refining often has a single product structure and relatively lacks the ability to resist risks.
In order to ease the pressure of faster inventory growth, refineries often use price reduction measures. Xu Wenwen said that due to the large output and rapid inventory growth, large-scale refineries were greatly affected by the drop in oil prices; small refineries had lower output and less pressure on sales and inventory, and small refineries that had not been able to obtain imported crude oil quotas had already begun to reduce production to varying degrees, and the impact this time was limited.
Changes in oil prices have also had relatively little impact on the production of state-run refineries.
A production manager of Sinopec Yangzi Petrochemical Co., Ltd. told the interface news reporter that crude oil is purchased and stored in batches, and changes in oil prices will directly affect the company's profitability, but each branch has the production task of the group head office., Will not reduce or stop production, Yangzi Petrochemical has been working at full capacity.
The person said that because the state-owned refinery has a richer product portfolio, the ability to resist risks is also stronger.
Xu Wenwen said that the current international oil prices are close to bottoming out, but the possibility of continued decline cannot be ruled out. The supporting effect of international oil prices below 60 US dollars per barrel is obvious. (from the Changxing Island petrochemical market official website)
---