Huanghua newspaper commemorates the 40th anniversary of reform and opening up large-scale financial media reports | private top 500 is tempered in this way
---
【Summary】One day at the end of August 2018, Hebei Xinhai Holding Co., Ltd. received a good news: Xinhai was ranked 372 among the top 500 Chinese private enterprises in 2018, and once again ranked 216 among the top 500 Chinese private enterprises in 2018, ranking 23rd among the top 100 private enterprises in Hebei Province.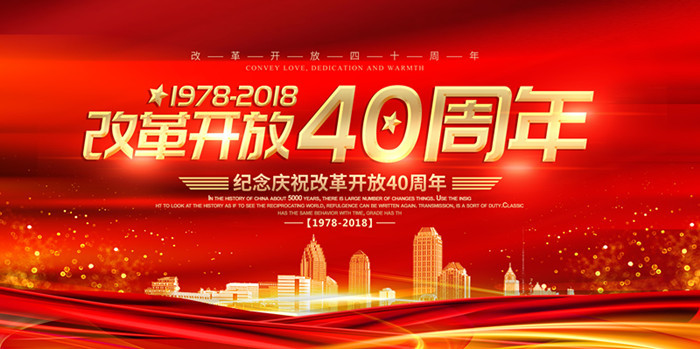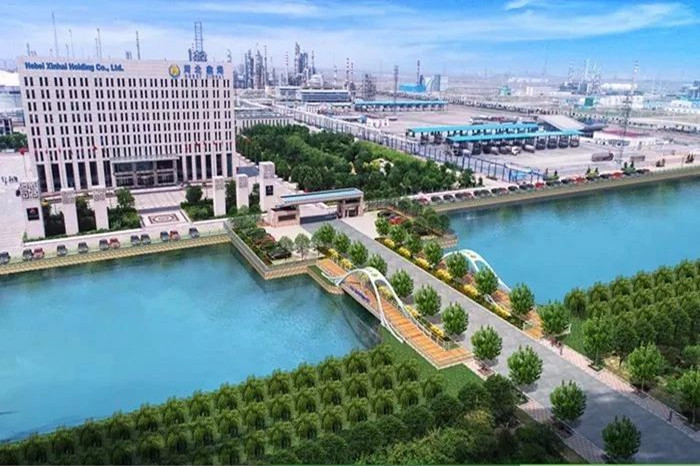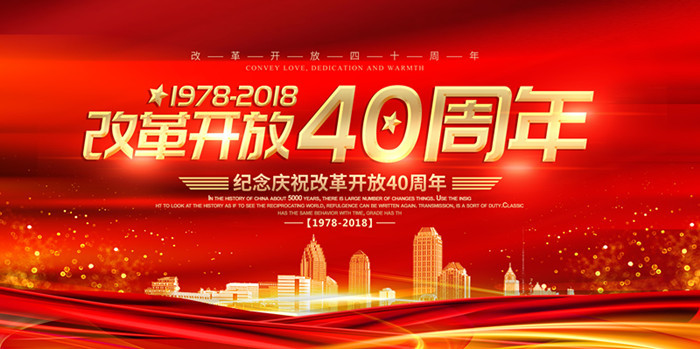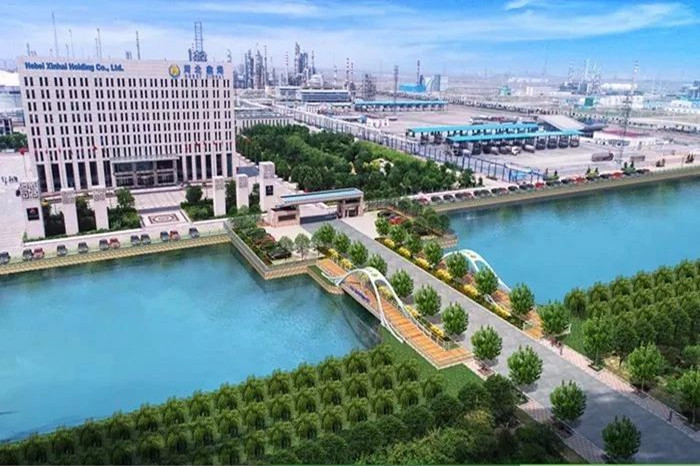 ---
One day at the end of August 2018, Hebei Xinhai Holding Co., Ltd. received a good news: Xinhai was ranked 372 among the top 500 Chinese private enterprises in 2018, and once again ranked 216 among the top 500 Chinese private enterprises in 2018, ranking 23rd among the top 100 private enterprises in Hebei Province. In the face of this impressive achievement, people can not help but ask: this is what kind of an enterprise? And how to grow step by step?
Different from the impression given by traditional petrochemical enterprises, when you walk into Hebei Xinhai Holding Co., Ltd., people are exposed to a strong sense of green. Every road is a landscape, and a strong corporate culture is revealed by one water and one stone. It is such a garden-like enterprise that processed 2.4 million tons of crude oil from January to July this year, realized 11 billion yuan in main business income and 1.75 billion yuan in taxes. Zhan Guohai, chairman of the company, has been engaged in transportation, trade, and then to the establishment of an enterprise. Years of hard work have made him unique in the private petrochemical industry in the province. The company has also become a well-known petrochemical "aircraft carrier" in North China ".
As early as the 1980 s and 1990 s, Zhan Guohai joined the "business sea" with the east wind of the country's reform and opening up and the tide of entrepreneurship ". Speaking of the entrepreneurial process, along the way can be described as thorns, a lot of emotion.
From small to big and strong--
Enterprises to withstand the pressure to go on
Before the establishment of the enterprise, Zhan Guohai worked in a state-owned oil company in the Nandagang management area. With the tide of reform and opening up, he had the idea of "going to the sea" to do business.
In 1992, Zhan Guohai put down his "iron rice bowl" and used the borrowed tens of thousands of dollars to work with his friends in oil transportation.
The development of the petrochemical industry is at the right time, and Zhan Guohai's transportation team is also doing well. In just a few years, he has accumulated the first pot of gold for entrepreneurship. "The transportation team has always been a small fuss. After several years of transportation experience, I have seen the huge development prospects of the petrochemical industry in the future." Zhan Guohai said that with his "keen sense of smell" in the petrochemical industry, he decided to use all the money accumulated in transportation for investment in the petrochemical industry. In 2000, he repeatedly discussed with his friends and set up his own business. After half a year's efforts, a petrochemical enterprise with an investment of more than 10 million yuan has sprung up in the eastern part of Nandagang and will soon be put into operation.
I thought that the road of starting a business would go smoothly, but only a year later, the cruelty of the market dealt a heavy blow to Zhan Guohai and his partners. Instead of making a profit, the enterprise lost more than 100 million yuan, and the company's operation was in danger.
However, the pressure of unfavorable management did not make Zhan Guohai, a tough guy, yield, but strengthened his confidence in persevering. "As long as the spirit does not decline, there are always more ways than difficulties."
Zhan Guohai made an in-depth analysis of the reasons for the poor management of the enterprise. He felt that as long as the right medicine was taken, the enterprise could be saved. He decided to first adjust the development direction and product positioning of the company. At the same time, he adopted a two-legged business strategy of operating transportation while engaging in production and processing. The money earned from transportation was invested in the company's production, and part of the income was invested. Through hard work, the enterprise has renewed its vitality.
In 2006, facing the good development trend of the enterprise, Zhan Guohai established Hebei Xinhai Chemical Co., Ltd. Over the years, Xinhai company adhering to the quality first, reputation-based business philosophy, in the market has won a good reputation, products in short supply.
In order to comply with the market, in 2011, Xinhai Company expanded its new plant in the petrochemical industrial park near Huanghua Port. Zhan Guohai put all the wealth accumulated over the years into construction, and successively built 2.5 million tons per year and 3.5 million tons per year of atmospheric and vacuum distillation devices. Zhan Guohai said that ordinary private enterprises dare not do atmospheric and vacuum distillation devices with an annual capacity of more than 2 million tons, and dare to do it themselves. This not only benefits from the early cooperation with PetroChina, but also based on the long-term plan to build the "leader" of enterprise devices. At that stage, Xinhai Company planned and implemented the atmospheric and vacuum decompression device as a long-term issue that determined the survival and development of the enterprise.
After the enterprise has achieved certain development, Zhan Guohai will aim at the further future.
In December 2012, Xinhai Chemical was officially registered as "Hebei Xinhai Chemical Group Co., Ltd." to achieve group operation and management. At present, the group has a number of subsidiaries, forming a diversified development pattern. In 2012 and 2013, the company won the honorary titles of "Top 100 Enterprises in Hebei" and "Top 500 Manufacturing Enterprises in China.
From weak power to holding hands with central enterprises--
Foresight to let enterprises run in the forefront of the market
With the company's bigger and stronger, raw material supply has become the bottleneck of the company's development. "The development of enterprises depends solely on the strength of private enterprises, and it is always weak. It is difficult for the company to'stride'. Therefore, it is necessary to seek cooperation with state-owned enterprises." When PetroChina chose the location layout in North China, Xinhai Company seized this opportunity and acquired a state-retained enterprise with local refining qualification in Tangshan. "A series of supporting measures such as good reserves, location, integrity culture, and safety guarantees have become the key to mutual benefit and win-win results." In this regard, Xinhai Company and PetroChina established a cooperative relationship.
In order to maintain the long-term cooperation with PetroChina, Zhan Guohai has done a lot of "stupid" things. In the eyes of others, it is a loss and a cry, but Zhan Guohai is concerned about the integrity that long-term cooperation must have.
On one occasion, to catch up with the price reduction in the raw oil market, PetroChina should bear the loss alone, but Xinhai Company took the initiative to bear part of the loss, which deeply moved PetroChina and further deepened the cooperation between the two. "One thing is a loss, it is impossible to lose everything; if you suffer a temporary loss, you cannot suffer a loss all the time." Zhan Guohai has his own set of "business".
Relying on a good development model and honest business philosophy, in the past few years, in addition to the closer cooperation with PetroChina, Sinopec and CNOOC have also taken the initiative to come to the door to seek cooperation with Xinhai. So far, Xinhai Company has achieved substantial cooperation with the three major oil "leaders.
In 2016, the state adjusted its crude oil use policy. With the built atmospheric and vacuum distillation units of 2.5 million tons per year and 3.5 million tons per year, Xinhai Company became the only "dual-power" enterprise in North China with the right to import crude oil and the right to import crude oil approved by the National Development and Reform Commission and the Ministry of Commerce, with a crude oil processing capacity of 6 million tons per year.
Zhan Guohai has such a keen sense of being able to distinguish between policies and market trends is what a qualified enterprise "helmsman" has.
Before the country increased its efforts to control air pollution, Xinhai Company keenly felt that environmental protection has gradually become a "weathervane" for enterprise development ". Relying on the advanced concept, Xinhai Company has successively invested 2 billion yuan to purchase hydrocracking units and continuous reforming units, becoming the first local oil refinery in North China to produce "National Five" and "Beijing Six" standard gasoline and diesel. The sulfur content of the product has been reduced by dozens of times compared with before, seizing the market opportunity.
"In November last year, the company invested another 5 billion yuan to start the construction of a clean fuel quality upgrade project. It is expected that after it is put into operation in the first half of 2019, the company's oil quality will be improved to a new level." Zhan Guohai said confidently.
From developing entrepreneurship to nurturing hometown--
True feelings to reflect corporate social responsibility
Zhan Guohai not only made a fuss on environmental protection products, but also paid attention to environmental protection and ecology in all aspects. While Xinhai Company invested in the development of funds, it also invested a lot of money to improve the ecological environment of the enterprise, brightening, purifying, beautifying and greening the factory area, forming a production and living environment with green in spring, flowers in summer, fruits in autumn and leaves in winter, build the enterprise into a harmonious, vigorous, healthy, green and environmentally friendly garden-style enterprise, so that employees can enjoy a "city"-like life after work.
While the benefits are getting better and better, Xinhai Company has never forgotten to feed back the society, building roads and wells for Maying Village in Nandagang, building new residential buildings, villagers' activity centers, nursing homes, and building leisure towns. Helping the needy and donating money to teaching assistants has also become the norm. Xinhai Company has donated money and materials to Huanghua and Nandagang schools and social needy groups. Donate money for the construction of beautiful villages in the Hui town of Yanger Zhuang. He has also donated nearly 100 million yuan to the disaster areas in Sichuan and Qinghai.
Xinhai Company has been awarded the title of "Advanced Collective for Public Welfare in China". Zhan Guohai has successively won honorary titles such as "Advanced Individual for Donation and Education", "Advanced Individual for Donation for Beautiful Rural Construction" and "Top Ten Moral Models". People praised him as "a philanthropist who never forgets to get rich".
In August this year, Zhan Guohai won the title of "Cangzhou City Outstanding Contribution Private Entrepreneur. "An entrepreneur should take on more social responsibility and feed society with true feelings. The development of the enterprise benefits from reform and opening up, and I want to make greater contributions to the development of the local economy, so as to realize my wish to repay my hometown and society and make greater contributions to the construction of a new socialist countryside." Zhan Guohai said.
Today's Xinhai Company is full of vitality, adhering to the corporate philosophy of establishing an enterprise in good faith, carrying things with virtue, seeking knowledge and innovation, and pursuing excellence. Xinhai people are watering the grand blueprint with their own sweat and moving towards a better future with their own firm steps.
Reporter's Teach
Hebei Xinhai Holding Co., Ltd. is an excellent model of individual entrepreneurship, enterprise development and industrial growth under the background of deepening national reform and opening up. Like other private enterprises, its entrepreneurship also has unusual bitterness and bitterness. The entrepreneurial process of Xinhai Company is the epitome of many private enterprises, reflecting the changes of the times and the direction of reform of the national economic policy.
40 years of development has proved that the development and rise of a region must have a number of indomitable enterprises and industries carrying advanced elements. Huanghua's development also urgently needs to forge a number of industrial "aircraft carriers" and "Optimus Prime" such as Xinhai Company ". It is hoped that more private enterprises will strengthen joint grafting, transformation and upgrading, and that the whole city will put the construction of the project industry in the first place, and a number of large projects and good projects will be put on the market soon, so as to provide strong support for the construction of a "strong coastal city and quality Huanghua.
---